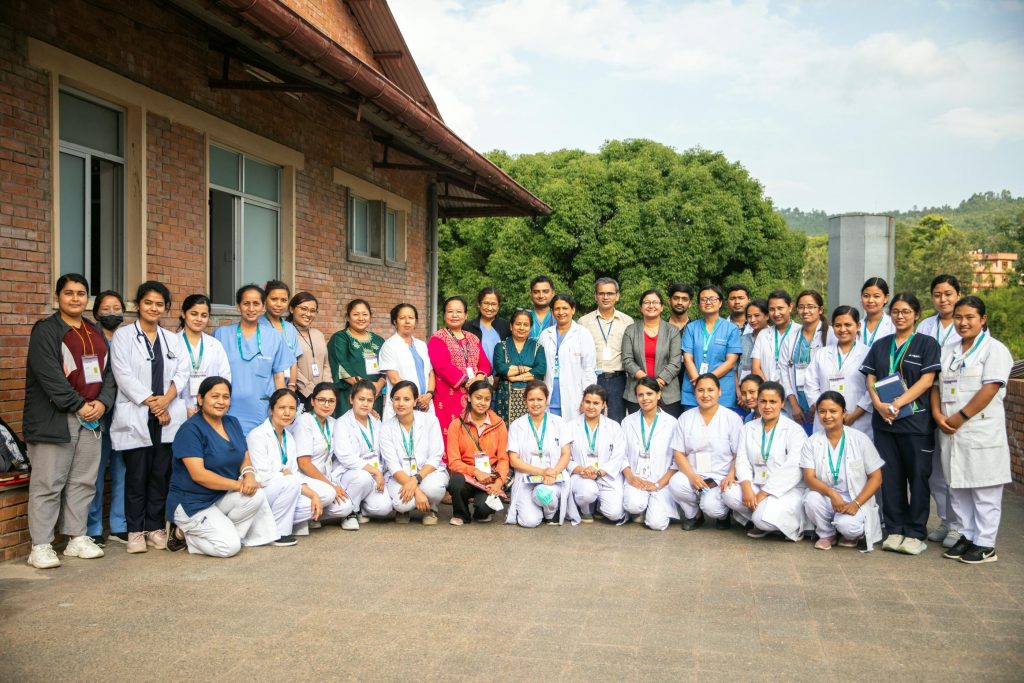 A one-day workshop on "Child Protection Recognition and Response" was organized by Pediatric Nursing Department of Dhulikhel Hospital on May 23, 2022 at Dhulikhel Hospital in collaboration with Nepal Pediatric Society (NEPAS) and "So the child May live, UK, Health Exchange Nepal, UK, Pediatric Nurses Association of Nepal (PENAN). There were 44 attendees from different institutions like Sheer Memorial Hospital, Dhulikhel Hospital, Dhulikhel Municipality, Kathmandu University High school. The training was inaugurated by Prof. Dr. Shrijana Dongol (HOD) and Ms. Subasana Shrestha Makaju, Clinical Director Dhulikhel Hospital. The Training was facilitated by Dr. Ram Hari Chapagain, Ms. Apsara Pandey, Ms. Sita Karki, Dr. Sabina Pahari, Ms. Namuna Bhusal (Lawyer), Dr. Jasmine Maa, Dr. Samana Sharma and Dr. Prithuja Paudyal.
The CPRR workshop was focused on legal right of children, identifying different indicator of child abuse, legal aspects of child's abuse in context of Nepal and the multidisciplinary approach to manage child abuse. Different teaching learning methodologies were used like group discussion, interactive lecture and Role Play in this workshop.
As the participants' feedback the training session was very fruitful and useful for all the health personal to manage child abuse in their real working situation. Closing remarks was given by Prof. Dr. Kunta Devi Pun and Token of Love was provided to all the facilitators by Dr. Anjana Dongol, Chief of Education and Training Division, Dhulikhel Hospital.