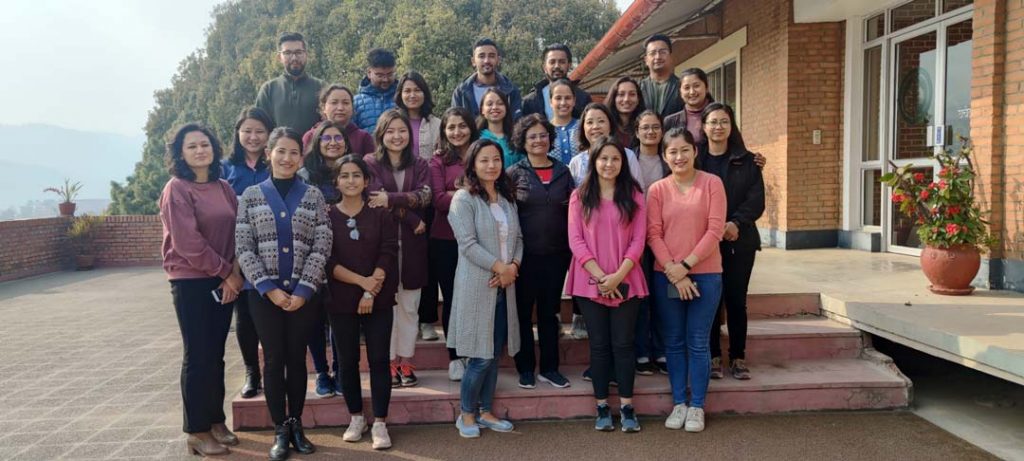 The Behaviour Science Center of Dhulikhel Hospital, KUSMS successfully completed a three- days training program on "Project Management Cycle" from 1st to 3rd March 2023.
The program was organized in partnership with JSI Research and Training Institute Inc and UNICEF Nepal. The program was facilitated by experts from UNICEF Nepal. Participants were the project coordinators, Research Assistants from Research and Development Division and the Department of Public Health and Community Programs and students from Master of Science in Public Health.
The main objective of the training was to build the capacity and reinforce the existing skills and competencies on program planning and implementation. The training covered the contents like Social and Behavior Change Communication, designing a SBC program and its pillars, HCD, steps, cycle and purpose of project management, integrating GESI into projects, problem tree, Theory of change, monitoring and evaluation of the project, budgeting, project pitching.
This Project Cycle Management Course is designed to impart practical skills and knowledge, confidence related to the conceptualization, planning, implementation, management and evaluation of projects. The session also included group work out session where the participants developed a proposal on assigned themes and pitched their ideas.