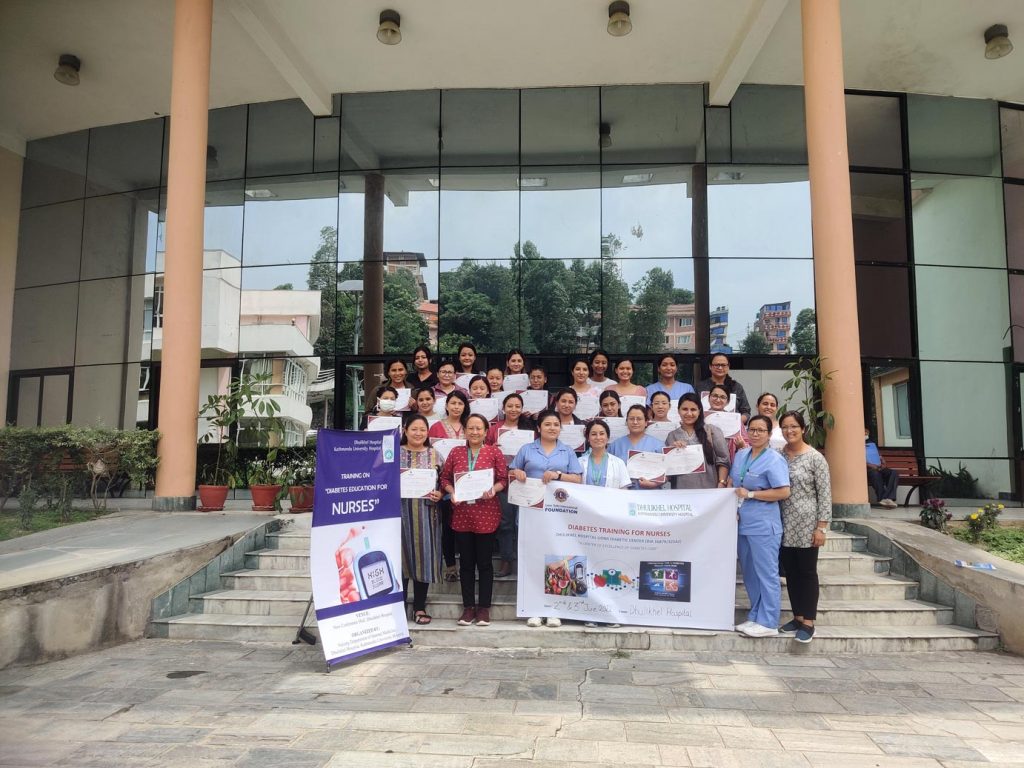 The Nursing department of Dhulikhel Hospital has successfully conducted fifth Training on "Diabetes Education for Nurses" on 2nd and 3rd June 2022.
The program was jointly organized by Nursing Department of Internal Medicine, Lions Club International Foundation (LCIF) and the Department of Nutrition and Community.
The aim of the training is to enhance knowledge among nurses to provide high quality care to the diabetic patients and to build a capacity among nurses. There were 26 participants who were nurses from different departments of Dhulikhel Hospital. Diabetes training for nurses is mandatory to provide competent nursing services to diabetes patients, so this program is conducted quarterly and is targeted to cover all the nurses of Dhulikhel Hospital.