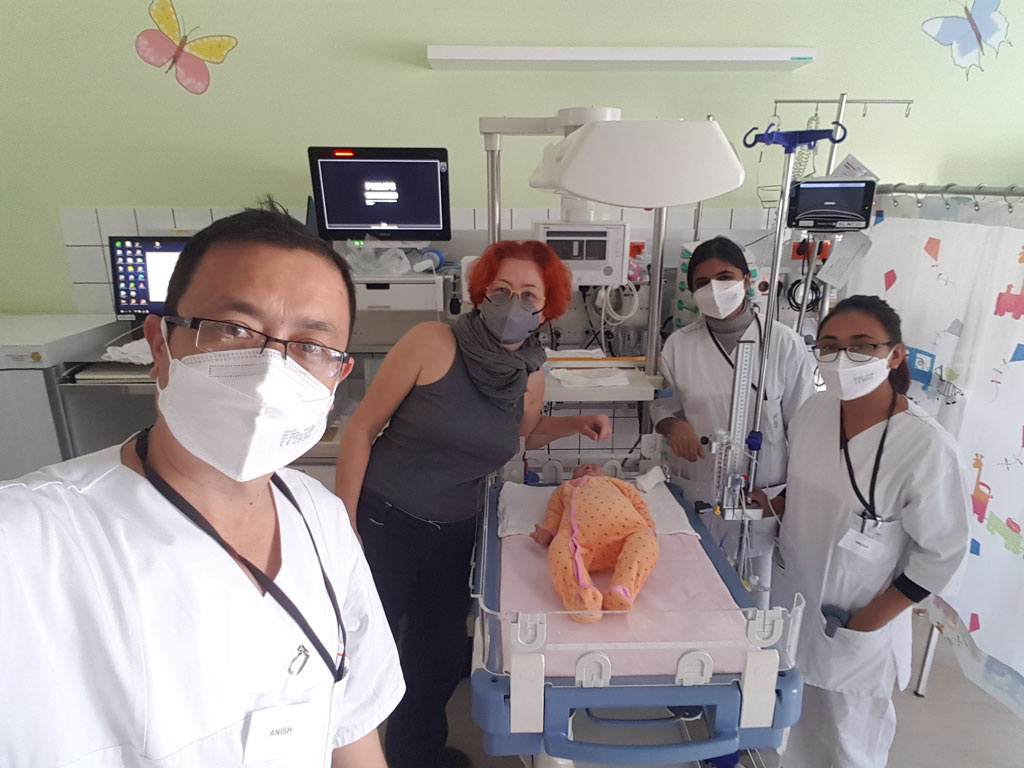 Dr. Anish Joshi, Ms. Bindhya Sharma, Ms. Anjila Shrestha from the Neonatal & Pediatric Intensive care unit of Dhulikhel Hospital had 3 weeks observership training in Medical University of Graz from 27th of November 2022 to 18th December 2022.
The objectives of the visit were :
Observership in pediatric intensive care
Nursing care in critical ill children
Post operative care in surgical cases
Reduce the rate of mortality and morbidity of neonates and children in intensive care
Reduce the rate of nosocomial infections in intensive care units.
Experience advanced medical equipment used in intensive care units.