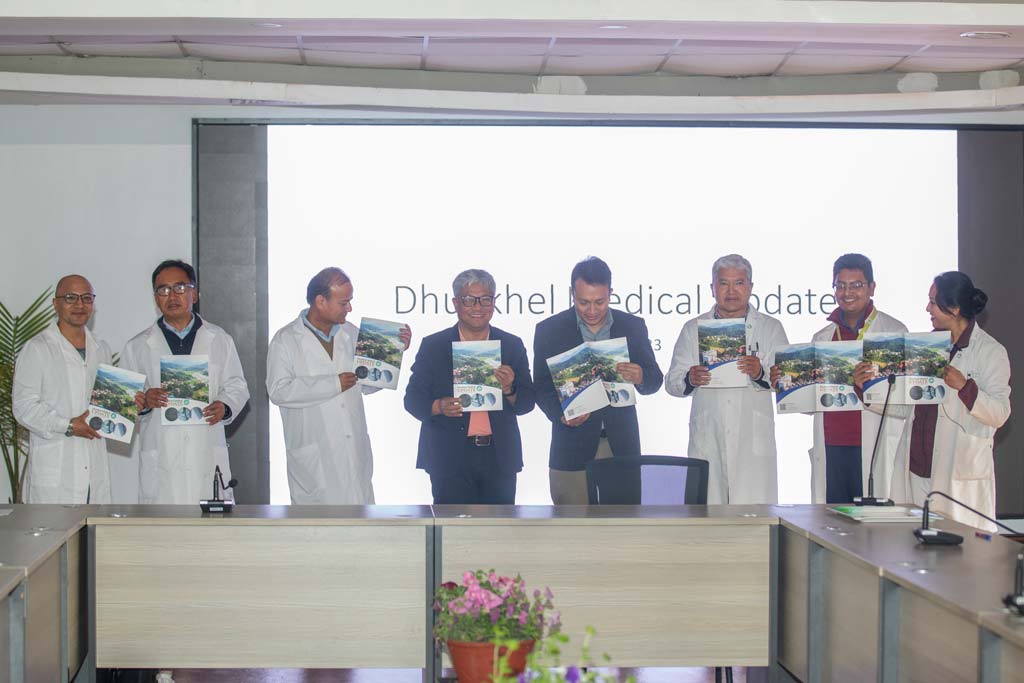 "First issue of Dhulikhel Medical Update was launched on 20th February 2023 by Dr. Ram Kantha Makaju Shrestha, Dr. Rajendra Koju, Dr. Ramesh Makaju, Dr. Deepak Shrestha, Dr. Balaram Malla, Dr. Ram B Gurung and Dr. Abha Shrestha in the conference hall.
During the program Executive Director of Dhulikhel Hospital Prof. Dr. Ram Kantha Makaju Shrestha stressed on the need of evidence based practice and importance of documentation and publication in the medical field.
Prof. Dr. Rajendra Koju, Dean of KUSMS highlighted research in medical sciences for contribution to the science and improvement of health care.
Dhulikhel Medical Update focuses on patient care and procedures related scientific articles in which the video on the details of the cases, procedures and innovation can also be accessed. Four issues will be published in a year.
The journal can be accessed via the website https://dmu.dhulikhelhospital.org/.
The team welcomes scientific articles for upcoming issues.