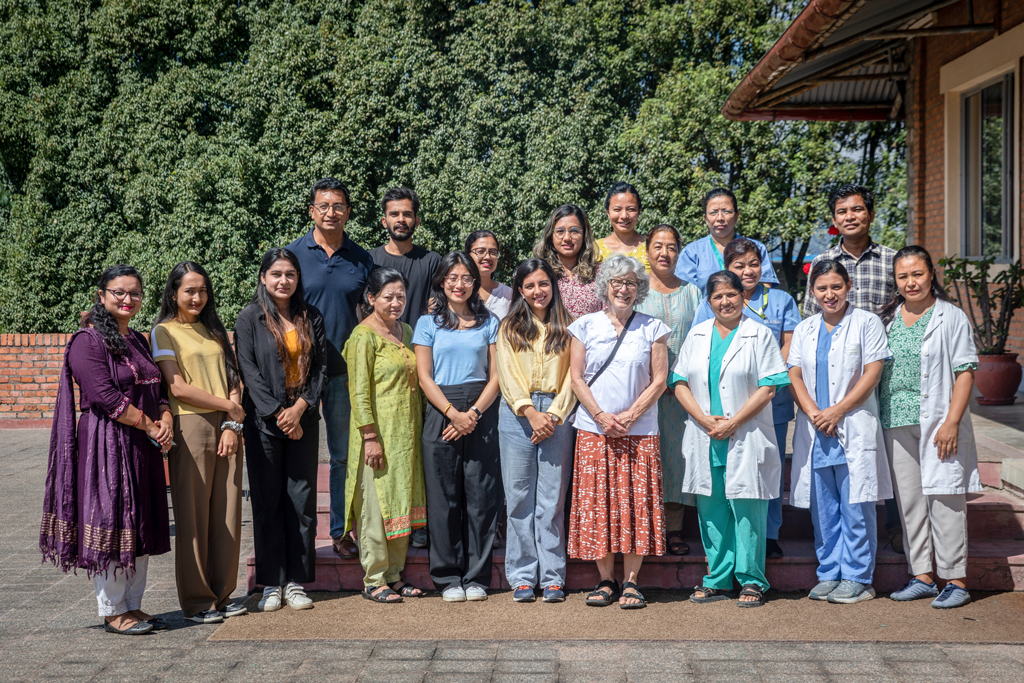 The demographic landscape of Nepal is undergoing a profound transformation, with the population
steadily ageing. With the demographic transition underway in Nepal, the elderly population is
projected to rise by 2030.
A week long "Geriatric and Public Health" course was organized that included the Masters of Public
Health students, Nursing students and professionals, and psychology professionals. The workshop
showcased insightful myriad of healthcare needs and way forward for improving Geriatric Health
and its need of incorporation into the Public Health.
The "Geriatric and Public Health Workshop" was chaired by Dr. Barbara Kamholz, the Clinical
Professor of Psychiatry, University of California, San Francisco, Co-Director for the Global Mental
Health Fellowship, UCSF, the member of the American Board of Psychiatry and Neurology and the
founding Member of the American Delirium Society and European Delirium Association.