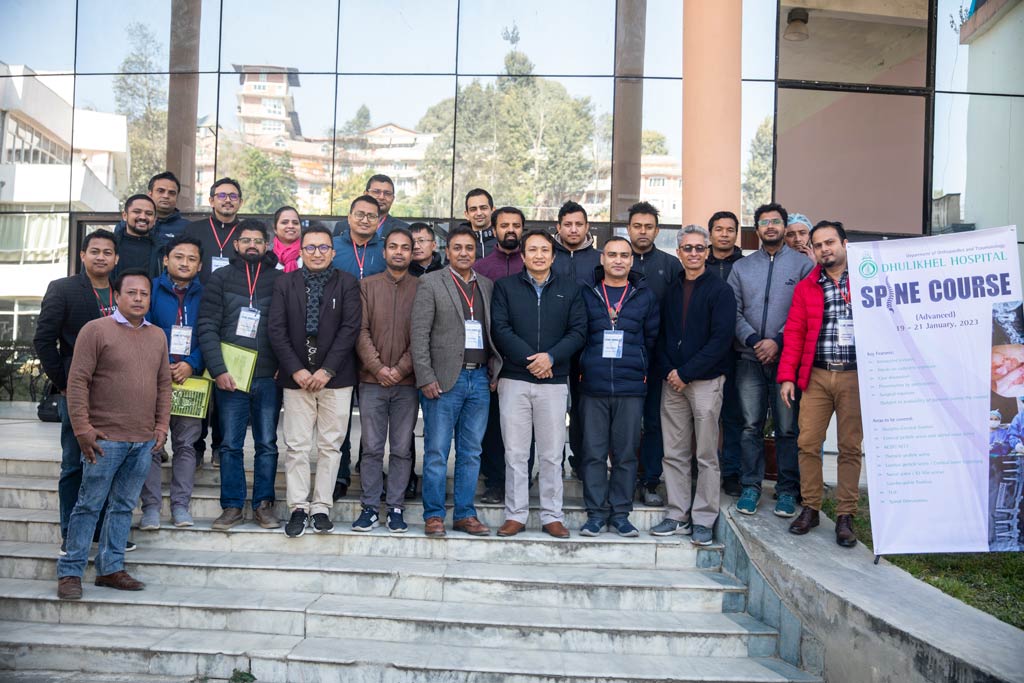 The Department of Orthopedics and Traumatology at Dhulikhel hospital has successfully completed Advanced Spine Surgery Course from 19th to 21st January 2023.
20 participants including 12 surgeons from various hospitals all over Nepal participated in the course.
The course had both theoretical as well as practical surgical exposure on a cadaver.